Current information on museum operations
We have translated this information page into your language as a service. Please note that the original German language version may contain more current information. The content of this website is as of 15.08.2021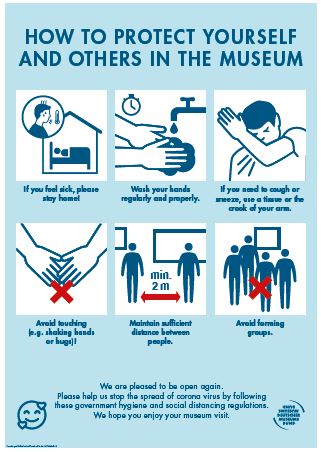 Technik Museum Sinsheim

Status:
The Technik Museum Sinsheim is open!
We look forward to your visit to the museum and, thanks to our extensive corona protective measures, can offer you a pleasant and safe stay. Due to legal regulations, it is essential to register your visit in advance:
From Monday, August 16, 2021, we require one of the following documents from all museum visitors:
Proof of a negative Covid-19 test (maximum 24 hours old), no self-test
Proof of a Covid-19 vaccination (14 days after the last vaccination)
Proof of Covid-19 recovery, not older than six months
An asymptomatic person is considered a tested person who
has not yet reached the age of six or has not yet started school or
is a pupil of a primary school, a special education and counseling center, a school based on the primary school or a vocational school, whereby the credibility usually has to be made by means of a corresponding identification document (e.g. the student ID).
 Our protective measures include:
Placement of behavioral instructions in several places within the museum halls and the outdoor area.

Presence of appropriately trained supervisory staff.

Increased cleaning intervals, regular disinfection of door handles, handrails, etc.

Hygiene stations are available in the entrance area.

Attachment of various distance markings.

Intelligent route guidance through the museum to avoid crowds.

If necessary, face masks can be purchased at the cash register or in the shop.

Possibility of cashless (also contactless) payment at the museum cash desk.
Limitations & rules of conduct:
Please note the information on the information boards and follow the instructions of our supervisory staff.

Please keep to the legally required minimum distance of 1.5 m.

It is mandatory to wear a mask (medical mask or FFP2) in all interior rooms of the museum.

Depending on the situation, parts of the museum may not be accessible at short notice.

There may be longer waiting times when accessing the Concorde and Tupolev Tu-144 aircraft.

Unfortunately, guided tours are currently not possible.
Free Covid-19 test center in the museum
Mondays to Wednesdays from 8:30 a.m. to 5:00 p.m.
Thursdays to Sundays from 8.30 a.m. to 8 p.m.
A Covid-19 rapid test center is available directly on the museum grounds. In adults, a smear is taken in the front nasal area (usually painless), children can alternatively do the so-called "Lollitest" (smear under the tongue). If you would like to use this test center, we ask you (in addition to registering visits) to book an appointment in this test center for each individual person aged 6 and over.
Please note that the Covid-19 test center is offered by an external service provider. In the event of any questions or changes to appointments, please contact the test center team directly.
BOOK AN APPOINTMENT IN THE TEST CENTER